Welcome to my 3rd annual Christmas @ The Gift Closet! Let this be your "go-to" guide for where to shop this Holiday Season. All of the companies listed here are run by hard-working female entrepreneurs. Not that I have anything against the men, but let's hear it for the ladies!!
Benefits of shopping from home and from this list of wonderful ladies:
1. Save gas.
2. Support lots of SAHM,WAHM, & Female Entrepreneurs
3. Give unique, custom handmade gifts!
4. Save time driving all over town shopping.
5. Help promote small businesses!
So....Let's shop!
AND....be sure to come back December 1-12 for my Third Annual "Twelve Days of Christmas"! There will be a giveaway every day December 1-12 from 12 of these great companies listed below!!! ~Giddy! ~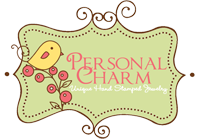 If you would like to promote your company here please email me at Heatherldt at bellsouth dot net.